The Dingo Fence is a fence that was built in Australia during the 1880s and finished in 1885, to keep dingoes out of the relatively fertile south-east part of the continent, where they had largely been exterminated, and protect the sheep flocks of southern Queensland.
It is one of the longest structures in the world and is the world's longest fence.
It stretches 5,614 kilometres.
it is made of 180 cm high wire mes.
While varying in size, some stations can be larger than some small European countries.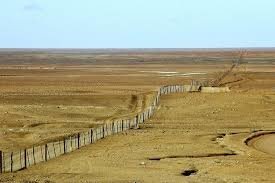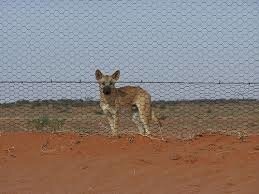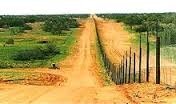 http://www.amusingplanet.com/2013/11/dingo-fence-australias-5600km-dog-fence.html