The 7th December 2007, have lived an extraordinary history.
We have been to Newcastle to swim with dolphins.
It's incredible!
The dolphins are very sweet!
Then, we have been to the city center and It's a beautiful town, and the beach and the sea are just magnificent!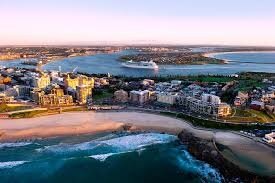 We have visited, had a drink, have eaten an ice and we have bathed.
Then we have walked along the sea, in the evening.